Morison KSi
Following the merger of Morison International and KS International, a new website was commissioned for the new firm. The website is designed to help clients find member firms, and to attract new firms.
We used iconic imagery of major cities and landmarks to underline the merged firm's truly global reach. We introduced semi-opaque diagonal panels as a consistent design element; derived from the negative shapes formed by the logo, these provide a sense of dynamism and energy.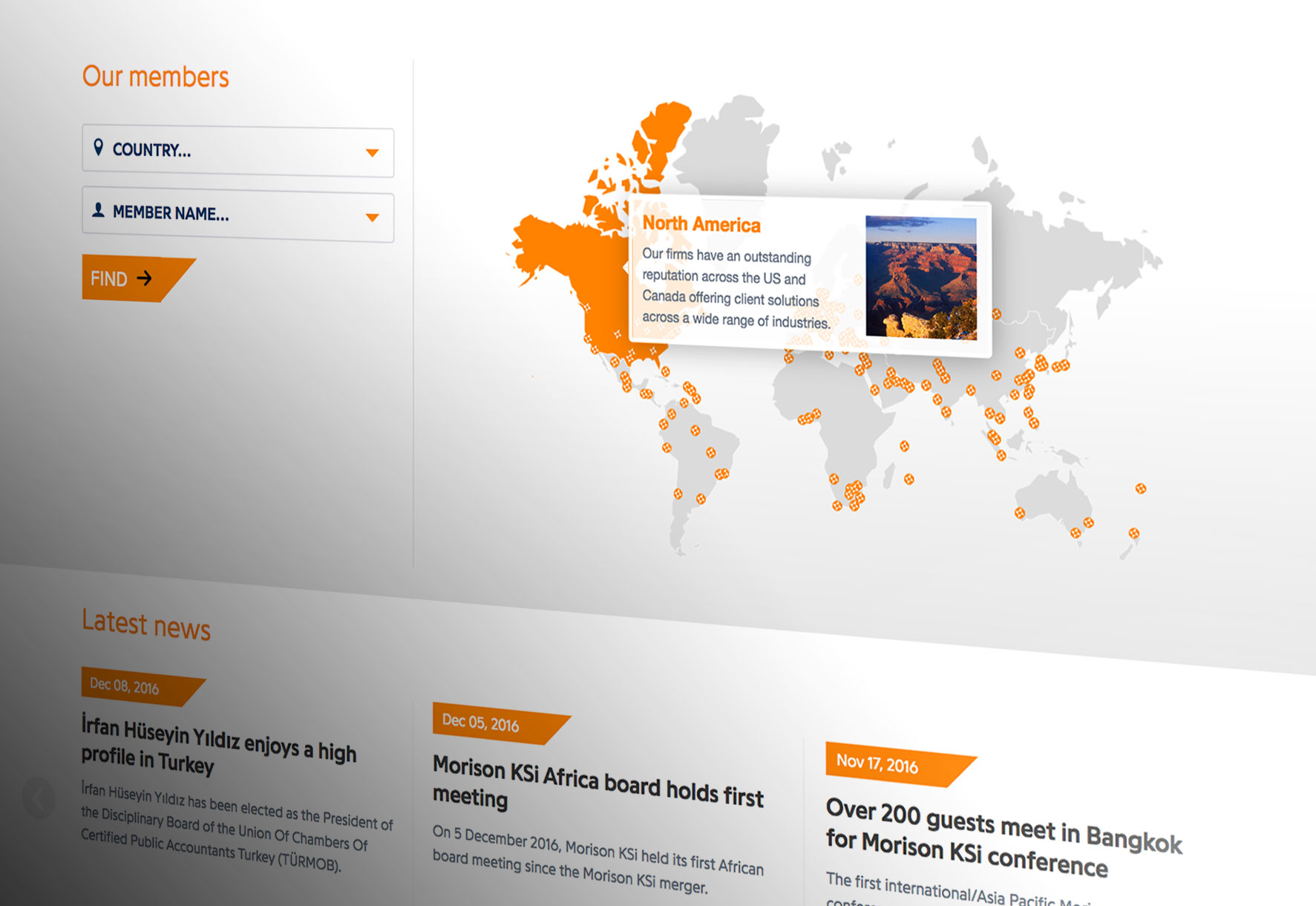 Member maps
Clients can use the interactive maps to drill down to a region, country or firm of interest.
Member data is controlled by members themselves via the dedicated members' site, allowing them to pitch directly to potential clients as well as interact with their peers.